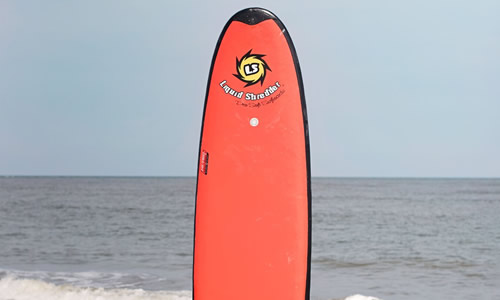 Choose Your Check-in and Check-out Dates
$160 per week
9 foot board, includes leash.
$160.00 per week then $22.00 per day.
*We do not deliver these items to condos (Must be picked up at our store between 10am-4pm)
Please call us (843) 670-1009 for more information
Please note from May 22nd through labor day (September 5th) we will only be delivering and picking up on Saturdays and Sundays. This is in an effort to consolidate our limited staff and best serve our customers.