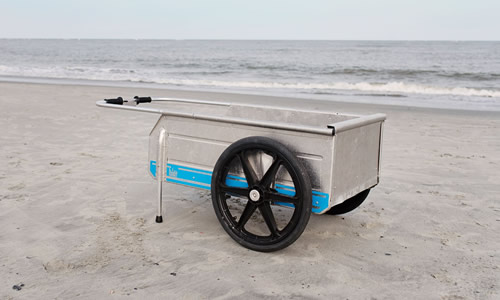 Choose Your Check-in and Check-out Dates
starting at $80
Tried and true cart to transport even the heaviest of beach gear.
Folds conveniently for easy transport.
$80 for the first week, $9 / day after.
Please note from May 22nd through labor day (September 5th) we will only be delivering and picking up on Saturdays and Sundays. This is in an effort to consolidate our limited staff and best serve our customers.