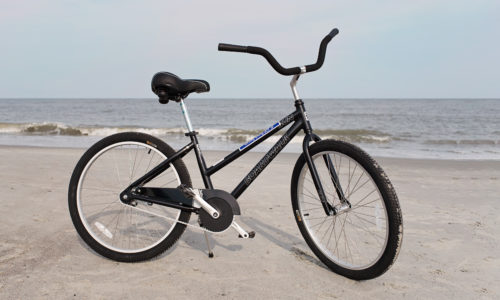 Choose Your Check-in and Check-out Dates
$50.00 per week
Please select the day you would like them dropped off and picked up.
We drop off in the afternoons and pick up in the mornings.
IOP Beach Chair Company's 26″ beach cruiser is great way to see Isle of Palms and Sullivan's Island. The 26″ bike is perfect for adults over 5'3. You may customize your bike with accessories, including baby seats, bike trailers and tag-a-long attachments below.
All bicycle orders include one bike lock and multiple bike orders will include one lock per two bikes.
Free delivery to Isle of Palms and Sullivan's Island for multiple-day and weekly orders.
* Price is $50 for up to 8 days (ex. Sat-Sat) and $7 per day after that.